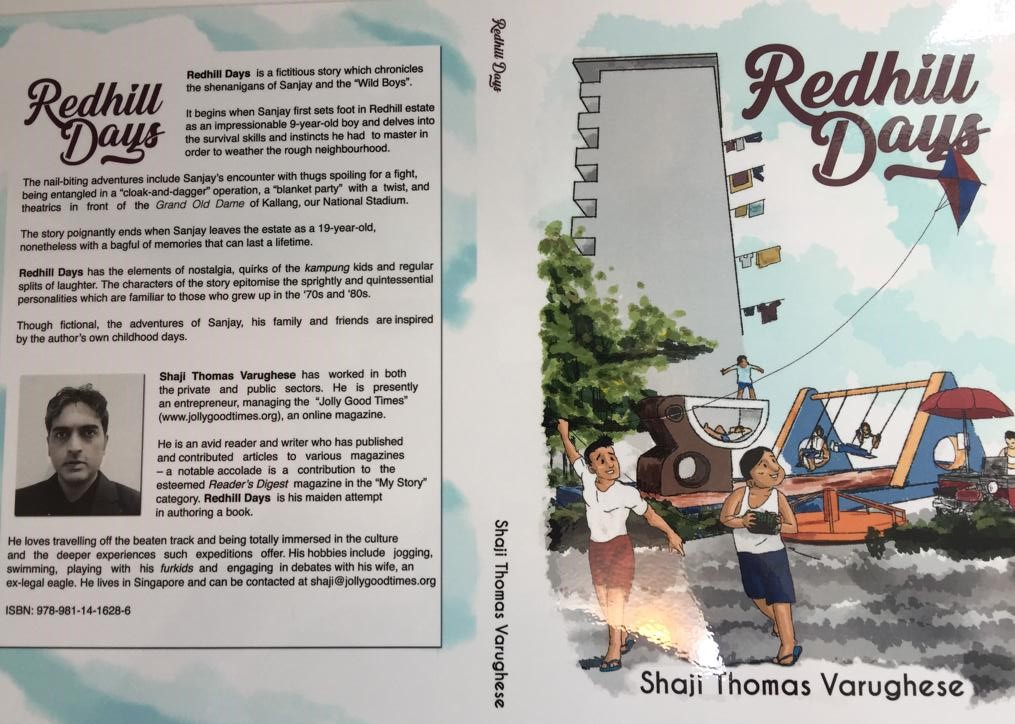 "Redhill Days"
Post on: June 21, 2019
Redhill Days is a fictitious story which chronicles the shenanigans of Sanjay and the "Wild Boys".
It begins when Sanjay first sets foot in Redhill estate as an impressionable 9-year old boy and delves into the survival skills and instincts he had to master in order to weather the rough neighbourhood.
The nail-biting adventures include Sanjay's encounter with thugs spoiling for a fight, being entangled in a "cloak and dagger" operation, a 'blanket party' with a twist, and theatrics in front of the Grand Old Dame of Kallang, our National Stadium.
The story poignantly ends when Sanjay leaves the estate as a 19-year-old, nonetheless with a bagful of memories that can last a lifetime.
Redhill Days has the elements of nostalgia, quirks of the kampung kids and regular splits of laughter. The characters of the story epitomise the sprightly and quintessential personalities which are familiar to those who grew up in the '70s and '80s.
As you leaf through Redhill Days, the old buildings, familiar lingos, carefree lifestyle and the childhood exuberance morphs out from the pages… it is simply irresistible!
Watch the video trailer and walk down memory lane (the story in print is just as captivating as the illustrations).
If you want to purchase a copy, WhatsApp the author, Shaji Thomas @ (65) 90261443 or info@jollygoodtimes.org or www.jollygoodtimes.org
It will be mailed to you at $18 (Free delivery in Singapore).
Alternatively, you can get a copy at BooksActually @ 9 Yong Siak Street, Tiong Bahru, Singapore 168645.
               "Relive your childhood nostalgias through the Redhill Days"