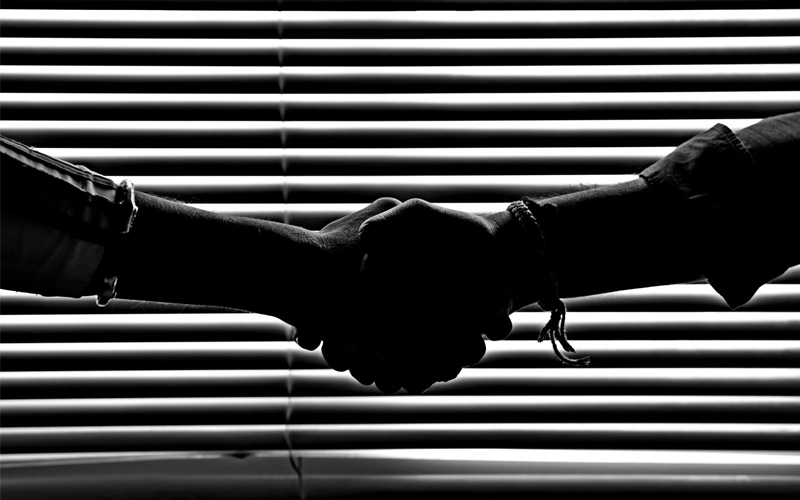 "Basic Etiquette Rules to Carry with Us"
Post on: November 4, 2020
What is etiquette? It is not just about how appropriately you hold your wine glass during fine-dining. It encompasses far more — it is how you behave in a responsible and socially acceptable manner. It is about showing respect for others and to oneself.
Talking about etiquette and good manners, Maya Angelou unmistakably stated: "I've learned that people will forget what you said, people will forget what you did, but people will never forget how you made them feel."
Wow! what a reflective quotation which reverberates so deep. Here are some rules you should adhere to make people feel appreciated.
1. During mealtime – You should start eating only after everyone else has been served. Even if you are famished, it would be inappropriate to gorge on the food before the others sitting at your table are served.
2. Use of handphone — In the present age, it is common for friends to dine together with the intention of having a jolly good fellowship — however, their mind is elsewhere! Everyone is transfixed in their own world — texting, checking Emails or even taking photos of the food for online posting. This is the new norm!
A friend related that whenever his buddies meet for dinner, they have this rule — the first person who reaches out for the mobile phone while eating has to foot the bill. This may be a bit too draconian and hard to digest but very effective indeed. So far, nobody has had the honour to foot the bill singlehandedly!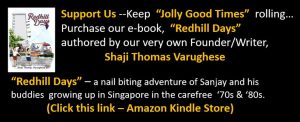 3. If you are a teetotaller? In scenarios where wine is served, it is impolite to turn our glass upside down. A more appropriate stance would be to place our fingertips on the rim of the glass when the wine is being served and decline politely. This would seem more palatable and less judgmental. And also, less drama — we don't have to make a big deal to show we don't drink.
4.  When you need to squeeze lemon on your steak, be mindful of others. Don't inadvertently squirt the eyes of others. Be considerate — Use your other hand to shield the lemon while squeezing it.
5.  Communication — While you are with someone and if you chance upon a friend, it would be appropriate to introduce them to each other. By not doing so, both would feel awkward.
6. Shaking hands — Stand up while you shake someone's hand. This would show that you respect the person. Handshakes are offered and received in an upright stance. And shaking hands with a glove worn is rude indeed.
Also, do not offer a limp hand as it gives the impression of weakness. On the other hand, do not crush other's hands like the terminator! A handshake should be firm but not overpowering — it is not an exercise to show your dominion over others.
7. Office work-station — The office desk is a person's personal space; we have to respect one's privacy. Thus, when our colleagues are not around, it would be inappropriate to sit on their chair and use their computer. Using their stationary and conveniently not returning it, is definitely disapproved.
8. Code of dressing in a business meeting — There is a saying, "You never get a second chance to make a good first impression". This is especially pertinent to those in the sales industry. When you're meeting clients for the first time, ensure that you are appropriately dressed. When in doubt of the magnitude of the occasion, it is best to dress up rather than dress down. Also, dress conservatively.
9. Wearing perfume — Do not be overzealous and indulge in applying the perfume. We vouch for wearing perfumes…they enhance the mood and lift our spirits. An alluring fragrance is therapeutic and makes one relaxed too. However, sometimes less is more – we appeal more by wearing less (perfume). Someone once put it so precisely — "Your perfume should never shout, it should whisper".
The Jolly Good Times hopes you'd enjoyed the concise tips on etiquette. People around us should not feel embarrassed by our behaviour. Let us make a concerted effort in behaving in a socially responsible manner. Share the article with your kakis (buddies) — invite them to Like us on Facebook and website.
#JollyGoodTimes #BasicEtiquetteRulesToCarryWithUs #ShajiThomasVarughese
https://www.facebook.com/jollygoodtimes.org/
Photo: pexels.com
Disclaimer:
Jolly Good Times is not responsible for any errors or omissions, or for the results obtained from the use of this information. All information on this site is provided "as is", with no guarantee of completeness, accuracy, timeliness or of the results obtained from the use of this information…"