"Christmas Quiz (with answers)"
Post on: December 18, 2020
It's the "most wonderful time of the year" — rejoice and be immersed in the magic of Christmas. A time for parties, meaningful family get-togethers, reflections and thanksgivings. However, the current situation may warrant that not all can meet at the same time this year.
Thanks to technological advances – extended families and loved ones can have a meal at the same time in their respective homes and connect via a video platform. Yes, plunge yourself into a virtual party this year! And why not include a quiz in your Christmas revelry? It definitely adds a zing to the party.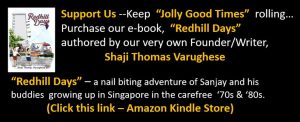 Let's begin the questions on a festive note:
Which was the first state in the United States to recognize Christmas as an official holiday?
Santa goes by a lot of names. What is Santa also known as (name one)?
Which country can be credited with the creation of the Christmas beverage, eggnog?
What is a baby reindeer called?
Who is the author of A Christmas Carol?
Which alcoholic spirit is traditionally added to butter and served with Christmas pudding?
Canada, U.K., etc. officially celebrate the day after Christmas as what holiday?
Which singer of the Eurythmics was born on Christmas day in 1954?
Which reindeer is said to be the most famous of all?
On what night does the Christmas season come to an end?
How do you say "Merry Christmas" in Spanish?
Which country was the first to use the tradition of Christmas trees?
Which famous scientist born on Christmas day was the first scientist to be buried in Westminster Abbey in London?
Which American President banned Christmas trees in the White House?
Of all the popular Christmas songs, which is considered the best-selling single of all time?
By what title was the song Jingle Bells originally released?
In which country is Santa known as Babbo Natale?
Which Hollywood action-hero starred in the Christmas movie "Jingle All the Way"?
Which was the first country to issue a Christmas postage stamp?
Which milk-based beverage is available around the Christmas holidays and comes in both alcoholic and non-alcoholic versions?
The Jolly Good Times wishes everyone "Feliz Navidad"! Besides the neon lights and glitters of the season, spread the Christmas cheer — donate to a charitable organisation, sponsor a child or volunteer your time for a worthy cause. Have lots of fun and remember to share the joy.
Answers: 1. Alabama 2. Father Christmas Or Saint Nicholas Or Kris Kringle 3. England 4. Calf 5. Charles Dickens 6. Brandy 7. Boxing Day 8. Annie Lennox 9. Rudolph 10. Twelfth Night 11. Feliz Navidad 12. Germany 13. Sir Isaac Newton 14. Theodore Roosevelt 15. White Christmas 16. One Horse Open Sleigh 17. Italy 18. Arnold Schwarzenegger 19. Canada 20. Eggnog
#JollyGoodTimes #ChristmasQuiz #ShajiThomasVarughese
https://www.facebook.com/jollygoodtimes.org/
www.jollygoodtimes.org
Photo: pixabay.com