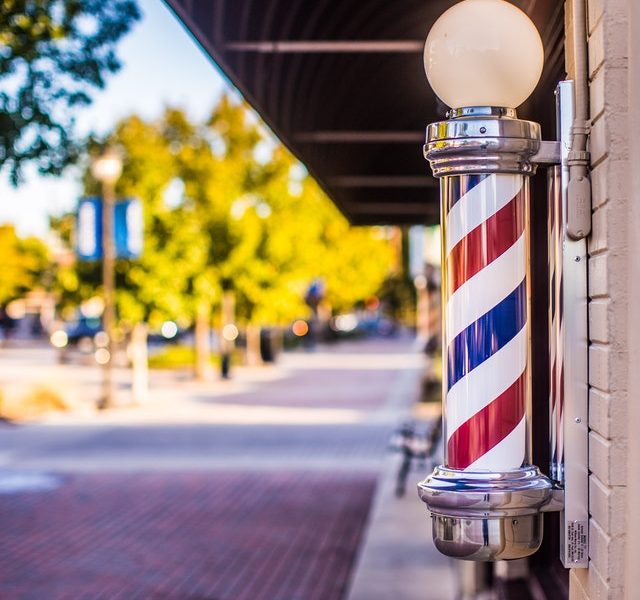 "Nostalgia — Plain Old Barbershop"
Post on: May 12, 2020
The neon light with flickering signage emblazoned, "Hair Saloon for the Rugged Man". It was captivating and I stood enthralled by the hoarding advertisement situated in the high-end shopping complex.
A wave of emotions swept through me as I visualised the barbershop in Redhill estate where I grew up in the '70s and '80s. It wasn't as glitzy but a humble and lively shop which was situated below my block.
Every trip to the friendly barbershop was a memorable one. I remember being enticed by the vibrancy — the barber pole with the revolving helix of coloured stripes beckoned for a haircut every month. The barber, "Uncle Muthu" was a vivacious man in his 50s who plied the trade alone from dawn to dusk. To save commuting time, he slept in his shop while his family lived in another estate.
Everyone in the neighbourhood was charmed by his friendly demeanour and witty remarks. He always had a distinctive word to describe and hypnotise anyone who crossed his path.
Uncle Muthu was dedicated to his trade and went beyond the call of duty – paying 'house-calls' to the old and infirmed. He did not charge extra for such personalised service, sometimes performing it at the expense of his lunch-time break.
Every month, my brothers and I would look forward to visiting the barbershop with much anticipation. The shop was adorned with Bollywood posters of the yesteryears while superhit songs of Mohammed Rafi reverberated from the gargantuan speakers. The glamour and action posters of "Sholay" and "Qurbani" never failed to mesmerise.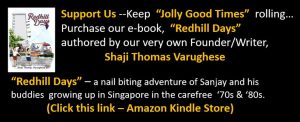 Being an affable man with great communications skills, Uncle Muthu's hilarity knew no bounds. He would ask us to choose the actor whom we wanted to look like for the particular month and would begin his craft.
"Last month you were 'dashing' Shashi Kapoor; let me give you the 'villainous' Gabbar Singh look this time," he would tease. However, his swagger fell flat all the time — we would neither be given the suave look nor a heinous one. It was always the same old cookie-cutter crew cut! However, he made it up with a head massage – an art he mastered and lavished so liberally.
My brother who was an active participant to the neighbourhood grapevine would school us on the rationale for Uncle Muthu's standard hairstyle for all and sundry.
"Years ago, uncle Muthu gave fashionable hairstyle to his young customers. He would entice them with Amitabh Bachchan's long, middle-parted hairstyle with thick sideburns," my brother exclaimed. This was quite a punch with the boys growing up in the '70s and '80s. The Barry Gibb (Bee Gees) hairdo was popular amongst the young adults.
"One day, our pal, Dinesh reached home haughtily with a trendy hairdo. He did a catwalk while singing praises of his debonair look. However, his father was not impressed; he was fuming mad that his son dared to have such a hairstyle!" my brother vociferated. (Dinesh's dad felt indignant because such a slight trim was not worth the money).
"After giving the boy a tight slap, the aggrieved dad marched towards uncle Muthu's shop with the frightened boy in tow. He gave uncle Muthu a tongue lashing for spoiling the neighbourhood kids with such outlandish hairdo and accused him of just trimming instead of giving a full-blown haircut – a deliberate attempt so that the kids would end up visiting him more frequently.
"And so, as the story goes — Uncle Muthu made up his mind henceforth. All kids below the age of 18 were given a crew-cut," my brother ended his narration.
"Then what about the youths above 18?" I interjected.
"Aren't you aware? At 18, boys will be conscripted into the army where they will have to go through the rite of initiation – the "Kojak" or bald hairstyle awaits them," my brother joked.
I chuckle every time I am reminded of my childhood barbershop — the memory is still vivid, though 40 years have since passed. Uncle Muthu's "Stylo Barber" still beckons whenever I walk down memory lane….
By: Shaji Thomas Varughese
#PlainOldBarbershop #JollyGoodTimes #ShajiThomasVarughese
https://www.facebook.com/jollygoodtimes.org/
Photo: pexels.com