"Education Does Not Always Mean Good Judgement"
Post on: April 1, 2021
Leonard owned a push-cart stall by the roadside where he sold "Leo's Burger". As he was illiterate, he did not read the newspaper. He also did not listen to the radio as he was hard of hearing. And when his eyes became weak, he stopped watching television as well.
Leonard's life revolved around his stall; he sold burgers with much passion and pride. He excelled in his craft which he performed with precision. As his business grew and customer base multiplied, he rented a nearby coffeeshop and began plying his trade in a more established setting.
His only son, Ronald, graduated from the local university with a degree in economics and assisted him while searching for a full-time job. All was well until something strange happened one day.
Ronald asked: "Dad, aren't you aware of the recession that is going to hit our economy?"
Leonard was surprised, "No, please tell me about it, son."
Ronald expounded with an air of arrogance, "This is a result of the weakening global market. The international situation is bad – harmonisation of laws means most countries are interconnected via trade blocs and treaties. We are not immune from it. Our domestic market will be gobbled by it — we will be wretched," he paused, "we should be prepared for the gloomy days ahead, dad!"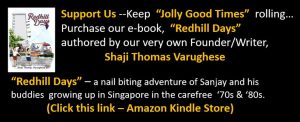 Leonard had his doubts as his business was thriving and customers were vouching for his burgers. But since Ronald graduated from the university, was well versed in current affairs and spoke with so much conviction, he has to be right!
So, the next day, Leonard cut down the orders of meat and buns with a tinge of apprehension. His passion for his trade dissipated slowly. With such a pessimistic outlook looming, he prepared the burgers with a lackadaisical attitude.
Soon fewer and fewer people patronised his stall as his standard dropped. His sales plummeted. He had no more passion and dreaded going to the stall altogether!
Leonard summoned Ronald, "Son you were right. We were hit by the recession and I am glad I heeded your advice. I am so thankful for your timely counsel."
What is the moral of the story?
Many times, we confuse intelligence with good judgment.
Choose your advisors carefully.
A person can be successful — with or without education.
How many of us have marveled at our former schoolmates who dropped out of school prematurely and made it big in their respective field? Be it as property agents, stockbrokers, motivational gurus or Towkays (businessman)? Although education opens door to an illustrious career, it isn't the only prerequisite to success.
The 5 Cs needed for success are Character, Commitment, Conviction, Courtesy and Courage. The sad thing is there are many walking encyclopedias who are living failures.
The Jolly Good Times will be bringing you a series of such motivating stories. You may have heard the story before; nevertheless, they never fail to capture our hearts, set us thinking and create a desire within us to act positively. They are powerful read, easy to digest and leaves behind a message. If you had enjoyed reading, share it — invite your kakis (buddies) to like us on our Facebook and Website.
By Shaji Thomas Varughese
#EducationDoesNotAlwaysMeanGoodJudgement#JollyGoodTimes #ShajiThomasVarughese
https://www.facebook.com/jollygoodtimes.org/
Photo: George/Jolly Good Times