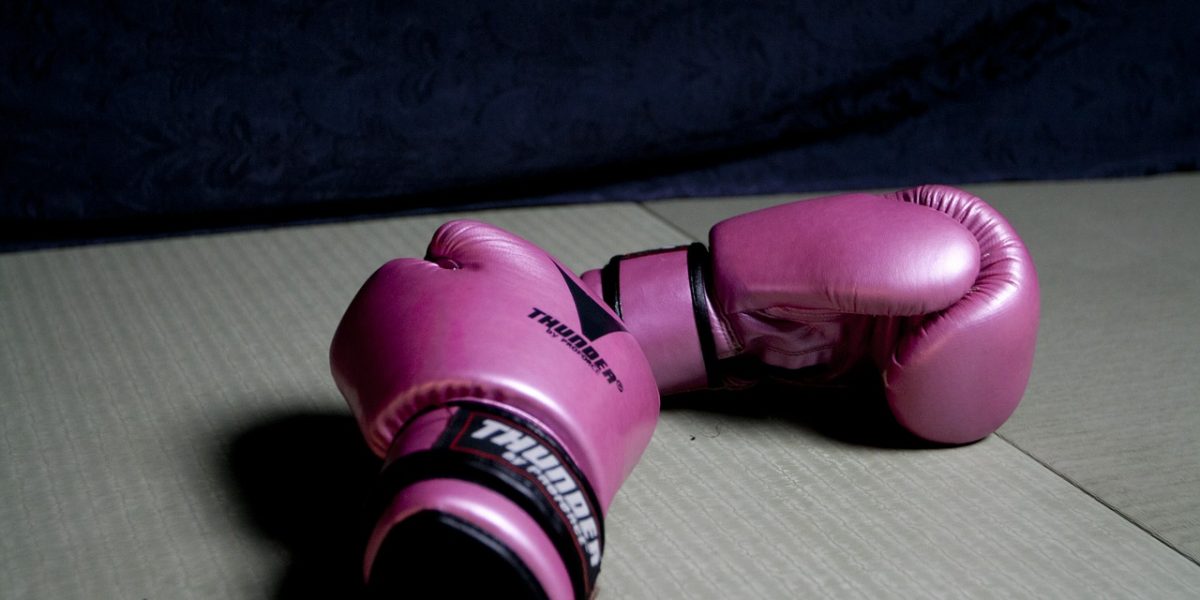 "Manny Pacquiao – Story of Hope, Resilience and Indomitable Spirit"
Post on: February 8, 2019
When he fights, time stands still. Even the confrontation between the warring factions grinds to a halt. And the burgeoning crime rate drops to half or some reckon it's virtually zero – just to watch him in action! Yeah, only one person can galvanise the nation – Manny Pacquiao! (affectionately known as Pacman). The whole country unites for the sake of their beloved hero.
Just an overview of the magnitude of his appeal — when you switch on the TV, he appears. Simultaneously he is live on air giving a radio interview. When you travel on a bus, his poster stares at you while the billboard of him at the traffic junction winks at you. All these take place as you fold your day's newspaper into a quadrant for easier reading, only to be greeted by an article of him on the front page!
But life was not a bed of roses for Manny Pacman. In fact, the opposite is true. He was born to an impoverished family who struggled to put food on the table. The family situation necessitated that he had to help the local fishermen pull their nets at the tender age of five. They would in turn give him a share of their catch. Manny would sell some while the rest would be devoured by his family.
Thrown to the sharks, he had to fight for survival. His maiden fight was when a boy teased his family for being "poorer than dirt". Being gutsy, he did not let it pass without throwing a punch – he floored the tormentor with a single left jab!


In a later interview, he said, "I am a fighter, not because it is my profession. I was a fighter long before I first set foot in the boxing ring."
Manny relentlessly punched and kicked a bamboo tree after watching Bruce Lee's movie. The legendary Lee's speed and agility inspired him. Bruce Lee imbued the notion that one does not have to be huge and brawn to make a name in the arena.
Pacquiao's success is chiefly attributable to his uncle, Sardo Mejia, who introduced him to boxing after he dropped out of school. Boxing was the only thing he found purposeful and he channelled all his energy in it – getting up at 4 a.m. to train! His uncle was a shrewd and hard taskmaster, akin to the Mickey character in Stallone's Rocky.
Manny set the ball rolling by setting up an open-for-all boxing bout in his hometown. The fire in him was manifested when he defeated every opponent who took on him. This set the motion — he established himself from being a lanky school dropout to a junior boxing champion.
However, such success in a small-time town could not alleviate his poverty. His family was steeped in hardship and he made his way to Manila to eke out a living and to pursue his passion. He won matches but the high standard of living in the city entailed that he needed to take on jobs as a construction worker, dishwasher and selling doughnuts for sustenance. Broke and alone, he slept on the streets and took refuge inside the gym.
His prowess soared the skies as he took on fights of higher standing progressively. Soon people began taking notice of him as he beat boxers from the region. He was rewarded for his grit and tenacity when he beat Chatchai Sasakul to win his first World Flyweight Champion title at 19!
The moment of truth came when he won the World-Class Featherweight title from Marco Antonio Barrera with a technical knockout. It was the fight which gave him international recognition and extolled him to greatness.
Manny became one of the best boxers in history and the only one to ever win world titles in eight different weight divisions. He is remunerated by the millions per fight, a far cry from the days he was paid a meagre $2 per duel. Looking back, he said, "Success is sweet and sweeter if long delayed and gotten through many struggles and defeats."
In 2009, Manny was featured in Time Magazine's list of the world's most influential people. And not a person who forgets his humble background, he gave back to the society which made him the man he is today. He funds schools, hospitals and housing, uplifting the lives of the impoverished across the country.
Manny's life story is incredible and truly inspirational – it sounds more like a fairy tale. However, he has proven that dreams come true if one works hard and perseveres despite the initial setbacks. To those who are still sceptical, I would offer the words of the great motivational speaker, Tony Robbins: "There is a powerful driving force inside every human being that once unleashed can make any vision, dream, or desire a Reality."
By Shaji Thomas Varughese
#JollyGoodTimes #MannyPacquiaoStoryOfHopeResilienceAndIndomitableSpirit #ShajiThomasVarughese
https://www.facebook.com/jollygoodtimes.org/
www.jollygoodtimes.org
Photo: pixabay.com