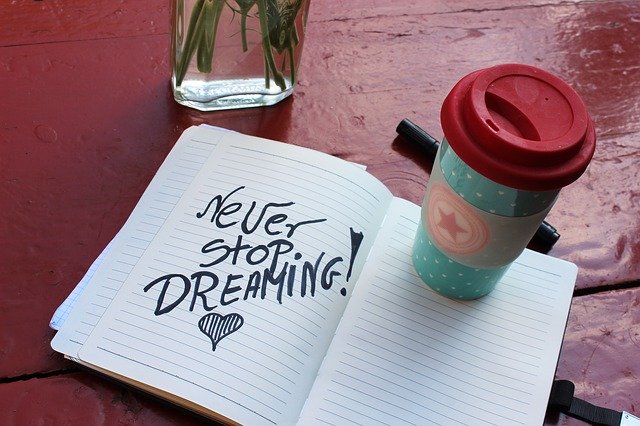 "Dream Big"
Post on: January 13, 2020
Children are big dreamers – they envision themselves as doctors, scientists and astronauts without feeling any inhibitions. I remember asking a colleague's daughter what she aspired to be. Without batting an eyelid, she said: "I want to be the president when I grow up." Wow, I was impressed by her guts and I wonder if an older person would dare say that.
Children dream big even while playacting. They aspire to be the best and do not want to play second fiddle. Interestingly, the role of Batman is very much sought after whereas not many would want to be his sidekick, Robin! Kids relish reenacting Batmans whizzing past in their automobile — fantasies are vehicles which keep dreams alive.
Children are not constrained by society's expectation on what one can become based on his or her socio-economic status. However, as they grow old, such dominant visualization ebbs away into mediocrity. Slowly, their elevated dreams are wolfed into society's norms – in the name of pragmatism. It's a pity kids give up on such lofty dreams as they advance through life.
A wise man once said, "A poor man is not one without any cent but a poor man is one without a dream"
There is much truth in the saying – your level of self-confidence and esteem increases a notch when you dream big. Things which limits you in the past does not hold you back any longer. You feel positive about yourself and are ready to face any eventualities that come your way. One of the reasons we accomplish so little is that we have a self-limiting mentality. We are not able to let go of the inadequacies and live a self-fulfilling life we were meant to live.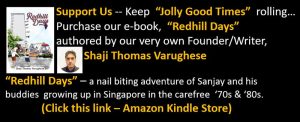 A good friend of mine had a tough life during his childhood. He would get up at 4:30 am to deliver newspapers in the neighbourhood. Thereafter, he would proceed to school at 7:30 am. After school, he would make his way to his father's provision shop and assist his dad manning the store. During off-peak hours, he would find time to do his homework.
While the neighbourhood kids had the time of our lives frolicking during the school holidays, he would be cooped up in his shop from dawn to dusk. There were many a time I patronised his shop and chatted with him. Seeing my chums and I having a carefree life would have caused resentment to a lesser person. But he did not complain. He was always cheerful as he went about doing his chores in his quiet demeanour.
After completing his studies, he took over his dad's business being a filial son. But he had a dream. He could not see himself running the provision shop for the rest of his life (with no disrespect to those who ply the trade day in, day out. In fact, I have full of respect for such industrious people). He dreamt Big. The fire in his belly kept him going. Whenever he had the time, he dabbled in sales job on a freelance basis which inherently honed his skills for his future undertaking.
And his love for education kept him buried in books and world affairs. He had the insight to discern the splendour of the real estate. When an opportunity arose, he wholeheartedly ventured into the property industry. He was bought over by the reward and the self-satisfaction of being the conduit of providing a decent roof for deserving families. He diligently studied all the intricacies of the property market and seamlessly made his mark in the industry.
Today he is a senior director of one of the biggest real estate companies in Singapore and a well- known personality. What set him apart from many people is that he dared to dream and was focussed in his pursuits.
Our dreams do not materialise overnight. We have to cling on to it despite the road ahead being long and lonely. My friend's story is a classic example of a person who dreams big. Nothing wavered him. He spent his formative years toiling and educating himself with the end result in mind. Now he can savour the fruits of his labour.
I will end with a quotation from C.S. Lewis which undeniably strikes a chord amongst us, "You are never too old to set another goal or dream a new dream."
By: Shaji Thomas Varughese
#DreamBig #JollyGoodTimes #ShajiThomasVarughese
https://www.facebook.com/jollygoodtimes.org/
Photo: Pixabay.com